Chris Hipkins says cost of living is 'top priority' as New Zealand prime minister | Chris Hipkins
New Zealand's new prime minister said responding to cost-of-living pressures was a "top priority" for his government, as his inauguration coincided with the announcement of higher inflation figures.
"New Zealanders will see clearly in the coming weeks and months that cost of living is at the heart of our work programme," Chris Hipkins said at his first post-cabinet press conference. "That's our number one priority as a government, and they're seeing real evidence of that," he said.
Chris Hipkins was sworn in as Prime Minister by the Governor-General at a ceremony in the capital, Wellington, on Wednesday morning. "This is the greatest honor and responsibility of my life," Hipkins said after taking office. "I'm motivated and excited for the challenges ahead."
The new Prime Minister will not have a soft landing for Labour. At the start of his first official day in office on Wednesday morning, quarterly inflation figures for New Zealand were released at a steady 7.2%. The main drivers were rising household expenses such as rent and maintenance, rising food prices and construction costs.
Hipkins said that while New Zealand's inflation rate was "neither unexpected nor unusual" and still behind the OECD average, "regardless of where we are in the world, household budgets have stretched in New Zealand and we need it." Hipkins told ministers at the first cabinet meeting to get to work re-prioritizing their political offices to focus on economic challenges.
When asked by reporters what specific policies his government would consider to help New Zealanders struggling with rising costs, he said he "doesn't want to make announcements a few hours into work".
"We are in a hurry. But I'm not in a hurry to do something," he said.
While he spends most of his time talking about economic pressures, Hipkins said other priorities, including climate change, are not off the government's agenda.
"The fact that we are faced with a crisis of living standards and all these urgent pressures does not mean that climate change is no longer on the agenda," he said. "This remains one of the biggest intergenerational challenges we face. Therefore, you expect us to do everything we can to overcome this challenge, as my government owes it to future generations.
Hipkins' arrival as prime minister came last week after Jacinda Ardern said she was "not sufficiently armored" after leading the country through natural disasters in the wake of its worst terror attack. and the Covid-19 pandemic.
His Labor government has increasingly struggled at the polls over the past two years, hampered by inflation, a looming recession and a resurgent Conservative opposition.
In his last public appearance as prime minister on Wednesday, he stormed out of parliament as hundreds erupted into spontaneous applause.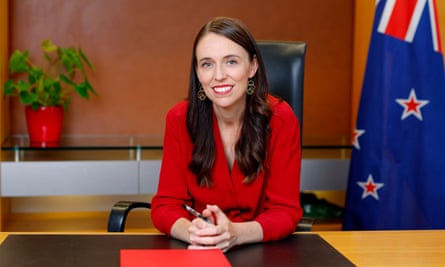 Hipkins, the architect of New Zealand's response to the pandemic, is now tasked with rebuilding the government's popularity ahead of October's general election.
The father-of-two goes by the nickname 'Chippy' and describes himself as a "plain, simple Kiwi" from a working-class background who loves sausage rolls and cycling to work.
"Covid-19 and the global pandemic have created a health crisis. Now he's built an economic system and that's what my government will focus on," Hipkins said earlier.
All news on the site does not represent the views of the site, but we automatically submit this news and translate it using software technology on the site, rather than a human editor.