The design of the Sony Xperia 1 V has been shown on billboards
Sony will introduce the Xperia 1 Mk V smartphone in ten days. The device was teased over two months ago with a similar design to its predecessors, but now we have confirmation of its appearance. The new flagship appeared on a billboard in Hong Kong, revealing a vertical triple-camera design with a more prominent oval island and prominent lenses.
A photo of a billboard has surfaced on Reddit, showing that the new Xperia 1 will be advertised as "one for all lights" and will feature a "next-generation dual low-noise camera sensor."
Previous reports suggest that Sony is introducing an IMX 989 sensor for the main camera, but it may opt for the IMX858 for the main shooter as it is the only platform that supports the new LN2 low noise mode along with MCSS (Multi Camera Sync System). ).
The way LN2 works is that it implements a new architecture of CMOS sensor technology. Instead of using photodiodes and pixel transistors on the same substrate and plane, they are now stacked on top of each other, thus expanding the dynamic range, allowing for more light and noise reduction without affecting the phone's overall performance.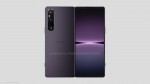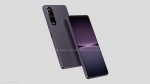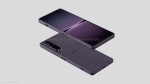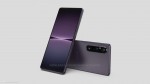 Sony Xperia 1 V shows
Sony doesn't have the habit of teasing out specs like other manufacturers; which means we'll know all about the Xperia 1 V's camera capabilities at launch on May 11.
Thanks for the tip, Josip!
through
All news on the site does not represent the views of the site, but we automatically submit this news and translate it through software technology on the site rather than a human editor.