Two horses were euthanized at Belmont Park, adding to the Triple Crown's death toll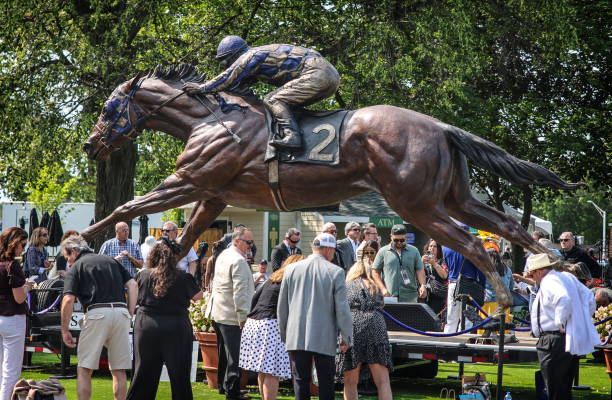 Two horses were euthanized at Belmont Park on Saturday, marking the death of at least one horse across all three grounds of the Triple Crown this year.
The excursionist was injured and euthanized after the final race in Saturday's Belmont Stakes. Then, on Sunday, Mashney was euthanized after what was described as a "catastrophic injury" to the girl's left front leg.
PETA Senior Vice President Cathy Guillermo issued a statement saying Belmont Park "did not do enough" to prevent the executioner's death.
"The race couldn't keep all the horses alive on Triple Crown Day this year," Guillermo said. "Belmont Park did not do enough to prevent Excursionist's death. PETA has called on the New York Racing Association and the New York State Gaming Commission to require CT scans on all horses competing today to detect pre-existing injuries that account for 90% of these deaths. They refused.
"The racing industry is digging its own grave and that of this horse."
Churchill Downs, in particular, has seen an alarming number of horse deaths this season. A total of 12 horses died on the famous track, forcing the authorities to stop the race from July 3-12.
"The Churchill Downs team takes pride in safety and strives to set the highest standards in racing, always going above and beyond required rules and policies," Churchill Downs CEO Bill Carstanien said in a statement Friday. .
"What happened on our road is very sad and completely unacceptable. While we have made every effort to determine the cause of the recent horse injuries and there is no problem with our racetrack or the environment at Churchill Downs, we need to spend more time reviewing all the details from top to bottom. and conditions so that we can further strengthen our surface, security and integrity protocols.
Breitbart
All news on the site does not represent the views of the site, but we automatically submit this news and translate it using software technology on the site, rather than a human editor.